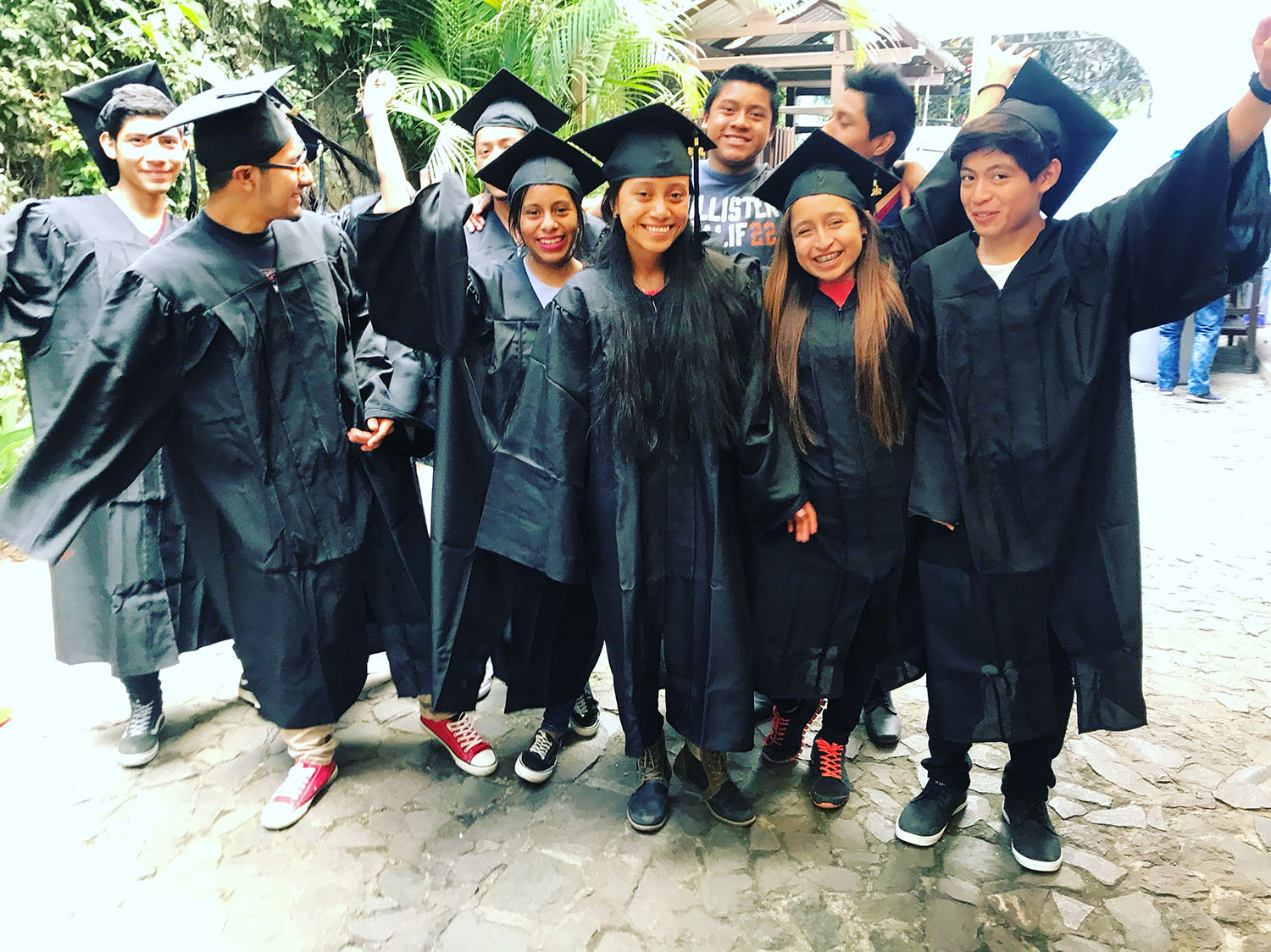 Supporters Gathering resumes in-person meetings, graduations in Guatemala this week
This week, 24 GRACES supporters and board members will have a chance to reconnect for the first in-person Supporters Gathering since 2019. The week includes meetings with local partners, elementary graduation, junior high graduation, home visits, family night, cultural activities and more.
"Being able to come together in Guatemala is really special," said Hannah Nadeau Girón, executive director of GRACES "It allows our supporters and board members to see the work being done in Guatemala, and it is a really unifying time for our organization."
The Supporters Gathering was held virtually in 2020 and 2021, which included a virtual graduation ceremony for the students, due to the COVID-19 pandemic. With the pandemic restrictions decreasing, the students will be able to have in-person graduation ceremonies.
"For families living in poverty, even elementary graduation is a huge milestone and something that is greatly celebrated," Girón said. "It is such a special celebration for our students, and we are excited to be able to celebrate with them."
Elementary graduation will take place at Club de Leones (Lions Club) on Tuesday, and junior high graduation will be held Thursday evening at Villa Colonial, a local hotel. This year, 14 students will graduate from ninth grade, many of whom will continue their studies in a vocational program or additional education.
Ten of the Supporters Gathering attendees are coming to Guatemala for the first time. They will have an opportunity to participate in the graduation celebrations, visit Escuela Integrada, learn about the local community and meet many of the students and families.
"I think it is important for people to see poverty and get a glimpse of the difficulties and challenges that the families that we work with face," Girón said. "At the same time I hope they experience the richness and beauty of the Guatemalan culture and see what God is doing in and through our organization."
Stay tuned to GRACES Facebook and Instagram for the latest updates from Guatemala this week, including a livestream from graduation.
Help us celebrate graduation by sponsoring a graduation dinner for a family
Are you interested in helping the Escuela Integrada students celebrate their graduation? Consider paying for a graduation dinner! The cost of the dinner is $25 per family. If you would like to donate towards the dinner of a graduate, their family members, or towards other expenses for graduation, please visit our fundraising website.