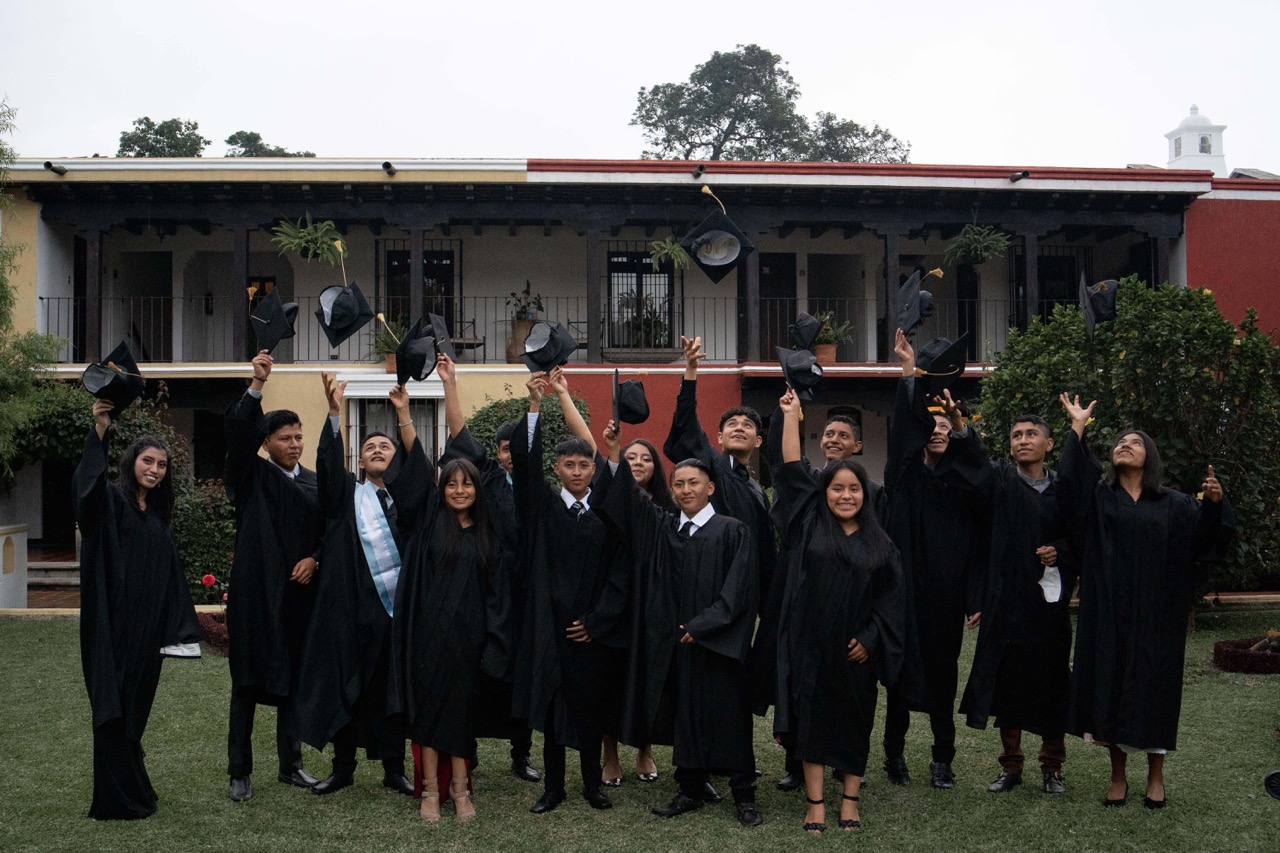 Escuela Integrada, GRACES demonstrate example of in-country solidarity
GRACES is empowering Escuela Integrada, a Guatemalan-led school to fulfill its purpose of primary education
GRACES held its first in-person Supporters Gathering since 2019! It was such a blessing to have supporters from all over the country come to Guatemala for graduations, home visits, family night and planning meetings for the organization. Twenty-two people traveled from nine states for the week, with 10 of them coming to Guatemala for the first time.
"I was blown away by GRACES, the school, Ahava and the Academy of Future Leaders," said Tracy Hillis, who came from Arkansas. "I hope that people see the relationships that GRACES builds and that it can be more than just giving money—it's journeying beside your student or the classroom, as well as with the staff of the organizations and school."
In 2022, GRACES supported two education projects in Guatemala: Escuela Integrada and Ahava Ministries. Escuela Integrada is located in Jocotenango and provides education for students who live in extreme poverty. Ahava Ministries is an after-school program in Pastores where students receive academic assistance along with spiritual growth and life skill development.
Starting in January 2023, GRACES will also support the Academy of Future Leaders, an English language and soccer program founded by Lauren (King) and Kevin Sanchez in Parramos. GRACES will award 15 scholarships for students to attend the program
Throughout the week, supporters visited students' homes where they engaged in conversations with the families about their joys and their sorrows, along with the challenges of living in extreme poverty.
"The home visits were especially touching," said Mary Hartley, a first-time visitor from Colorado. "Even when they have nothing, they give everything."
At the end of the week, 14 students graduated from 9th grade in the company of their families and teachers, along with GRACES' supporters. Ninth grade graduation in Guatemala is equivalent to high school graduation in the United States.
During the graduation ceremony, each student lit a candle with the help of their family members. Then, they offered words of gratitude to their family and the school for the support they received to complete their education.
"The culminating event for me was the 9th grade graduation candle ceremony at the end of the evening," said Kendra Burkhalter, who came to the Supporters Gathering from Tulsa, Oklahoma with her husband Brad. " Being a part of this intimate occasion was very emotional. I will be forever grateful to have shared this special moment with the graduating class of 2022."
After ninth grade, the students will either begin working or they can attend a vocational program for additional education. Currently GRACES supports five students from each class to attend a vocational program through scholarships.
Throughout the week, supporters participated in update meetings with GRACES and Escuela Integrada staff members. The group discussed program goals, finances, communications, the Sponsorship Program and Vision Trips. These gatherings provided an opportunity to reflect on the 2022 school year and look ahead to 2023.
"GRACES and Escuela Integrada are a wonderful example of solidarity," said Michael Connor, a supporter from Salisbury, North Carolina. "GRACES is empowering Escuela Integrada, a Guatemalan-led school to fulfill its purpose of primary education."
In 2023, GRACES has a goal to welcome 100 new participants for Vision Trips in Guatemala, along with the celebration of Escuela Integrada's 20th birthday.
For more information about GRACES or how to get involved, visit our website www.wearegraces.org.
We've updated our social media accounts!
Are you following us on Facebook and Instagram? We recently went through a rebranding of our Facebook and Instagram usernames so that both are consistent. Stay tuned to all the great things we are doing in Guatemala on our social channels: