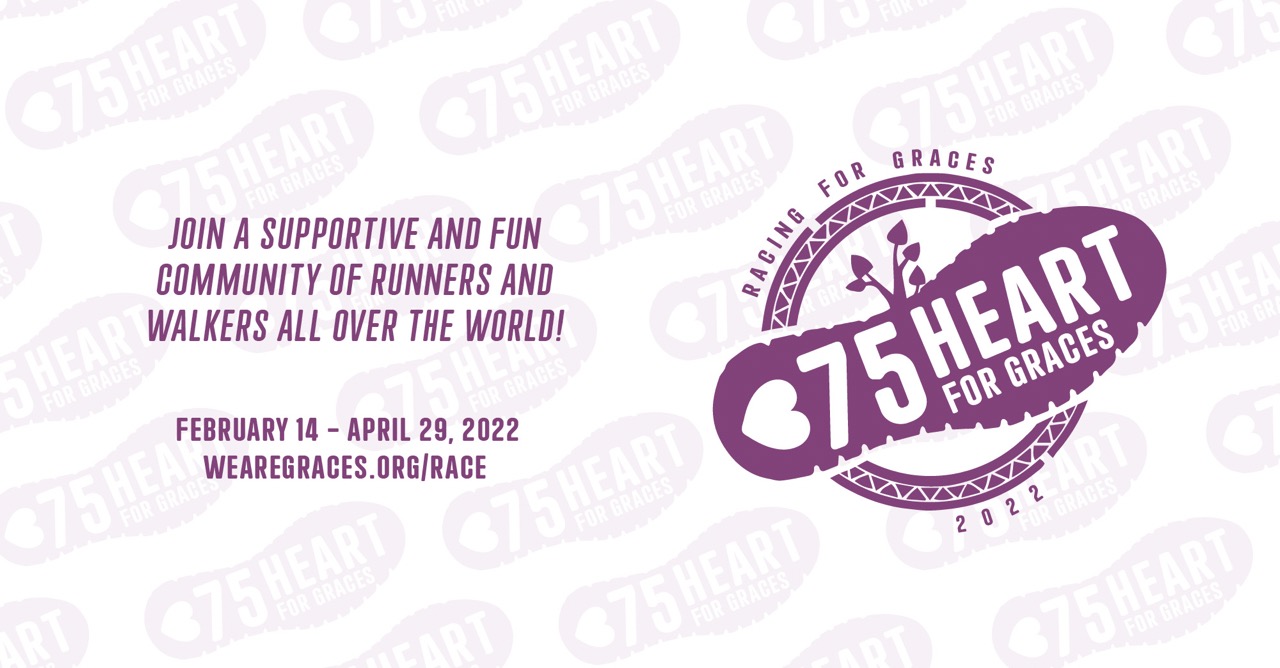 Join GRACES 75 mile challenge this Valentine's Day!
Are you up for the challenge?? Run or walk with us this spring!
Welcome to the 3rd annual Racing for GRACES event! This year, instead of a 1-day race, we are inviting everyone to participate in a 75-mile challenge. Have you heard of the "75 Hard" fitness challenge? We promise this is easier—and a lot more fun!
75 Heart for GRACES is an opportunity to connect with fellow GRACES supporters around the world while we raise awareness for Escuela Integrada and get our feet moving at the same time.
The challenge launches on Valentine's Day and goes through Friday, April 29. You can sign up anytime during the challenge to complete your 75 miles!
Walk or run 1 mile per day for 75 days
Walk or run 11 miles per week for 7 weeks
Walk or run 3 marathons between now and April 29!
Individual Participants
Individuals who donate at least $75 will receive a free race t-shirt! At the end of the challenge, all individuals who complete at least 75 miles will be entered into a drawing to win a free Vision Trip* in Guatemala!
Teams
Interested in putting together a race team? Find up to 25 of your closest friends, colleagues, family members, etc. and we'll set you up with your own fundraising page! Teams pledge to raise at least $1,500 as a group and will receive t-shirts for each participant once the minimum is met. The team that raises the most money will receive a free bag of coffee for each team member!
Individuals and teams are invited to join the Racing for GRACES Facebook Group to share your successes along the way!
Keep track of your miles with our 75 Heart for GRACES printable calendar!