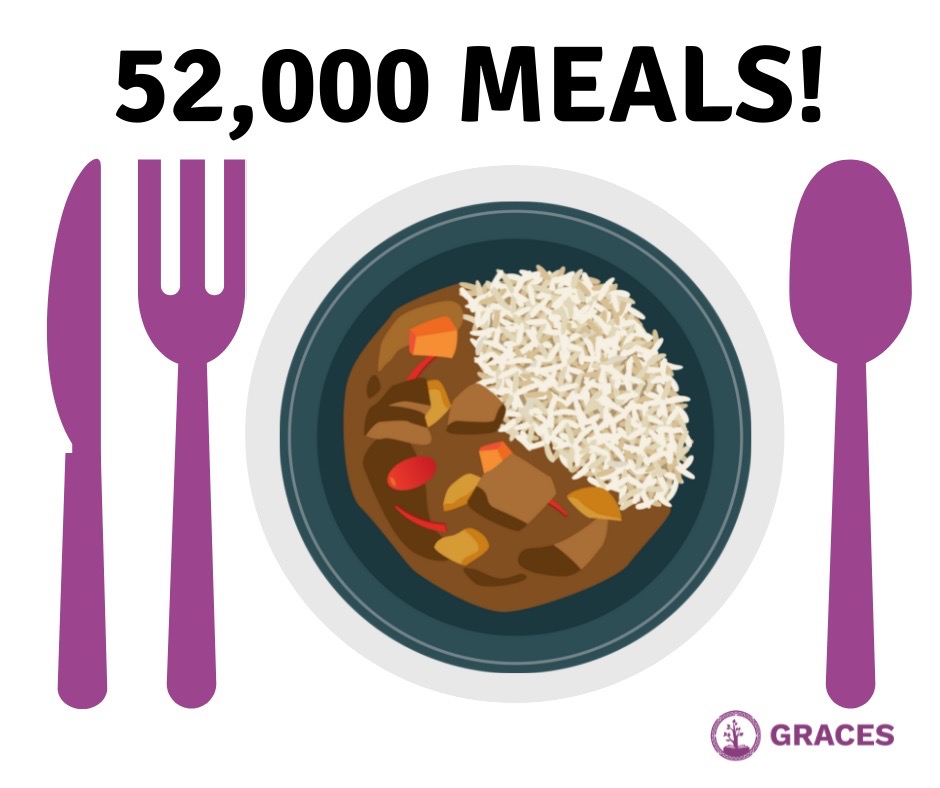 52,000 meals for the children—we did it! And another baby announcement!
Thank you for providing meals for the students at Escuela Integrada!
Dear GRACES Community,
We did it—YOU did it! Thanks to the many, many generous contributions to our year-end campaign, we are able to provide 52,000 meals for the students at Escuela Integrada! We met our goal of raising $32,500, which was automatically doubled to equal $65,000. Then, we raised an additional $2,470!
Your support helps us combat chronic malnutrition in Guatemala by ensuring that no student at Escuela Integrada goes hungry.
It remains one of GRACES' top priorities that the children at Escuela Integrada have the best chances to succeed in their studies—which begins with a full belly. As we've seen over many years of documented evidence, providing food for the children at Escuela Integrada has a significant impact on their ability to focus, study and learn.
School begins next week for the children at Escuela Integrada, and the students will be learning from home for the first quarter (January-March) due to the COVID-19 pandemic. The Ministry of Health has a color-coded system that determines whether or not students are able to attend school in person based on the number of COVID-19 cases in a given region.
In March, the school will reconsider in-person learning based on the status of the pandemic at that point and consult with the Ministry of Education about what is or is not allowed regarding a return to the school building.
With the continuation of at-home learning, the meal support funds from the year-end campaign will be used to provide take-home food rations for the children. When the students return to the school building, meals will be provided as part of the normal school day.
Thank you for your steadfast support of our mission in all its different forms! We couldn't do it without you!
In Solidarity,
The GRACES Board of Directors & Staff
Welcome Alanah Valeria!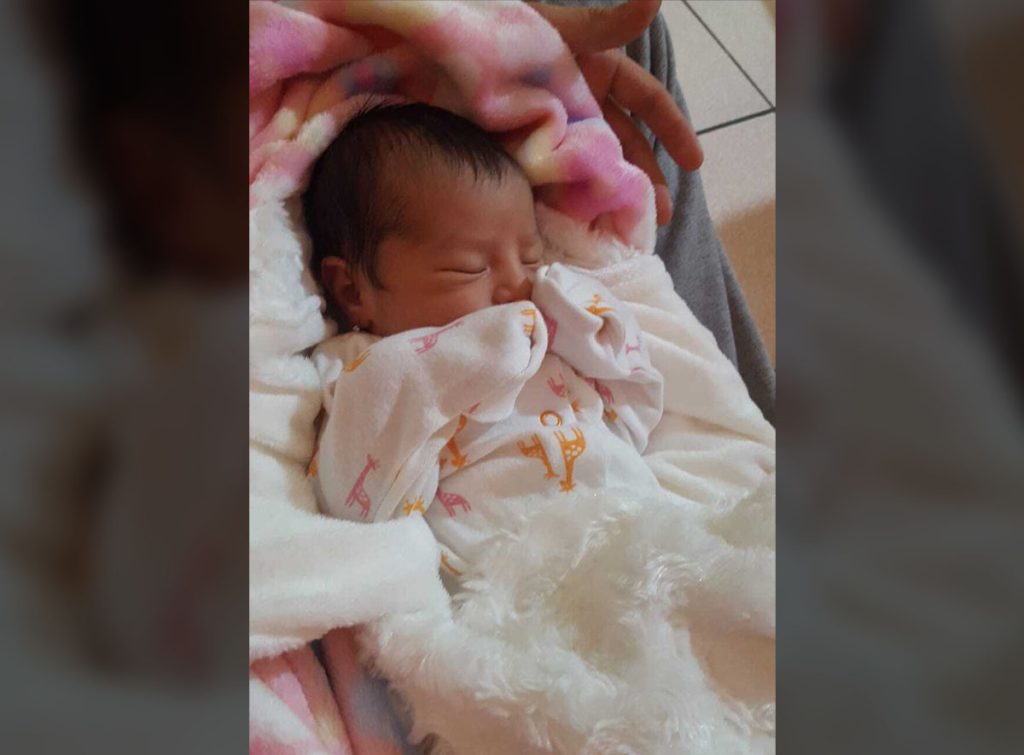 GRACES Sponsorship Coordinator Lucas Hertzberg and his wife Fabiola welcomed Alanah Valeria on Thursday, Jan. 6, in Antigua! Alanah Valeria weighed 6 pounds, 8 ounces at birth, and is healthy and doing well.
Please keep Lucas, Fabiola and Alanah in your prayers!