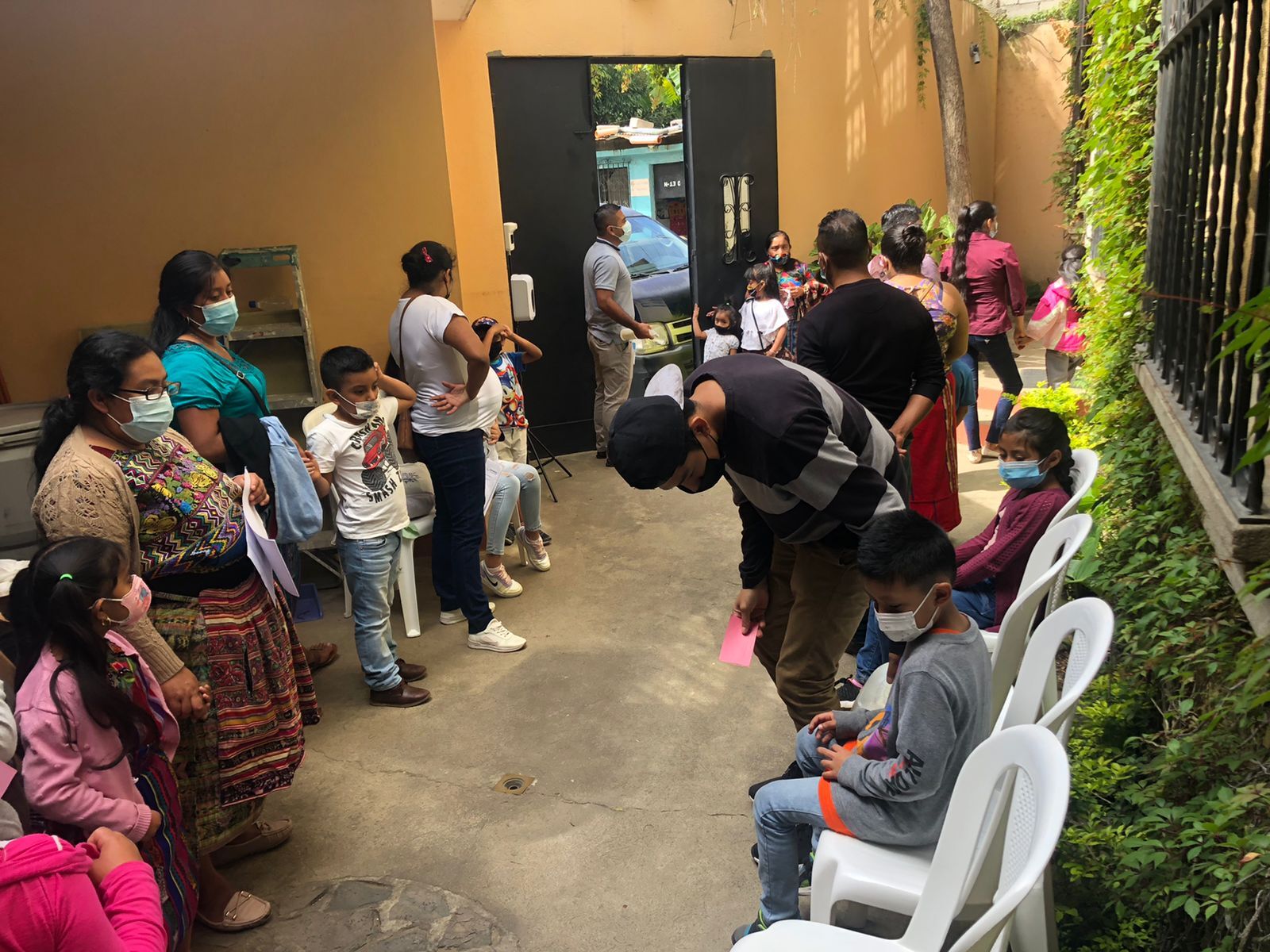 Announcing a new school building for Escuela Integrada
Like 2020, this year was not "normal" by any means. The students at Escuela Integrada continued to have classes virtually for the whole year, and, to be honest, it was another year of many, many challenges.
But, little did we know, God had a plan for an exciting way to end 2021!
If you have visited Escuela Integrada in the past, you know that it is a beautiful school. But, it is small, and was not originally built to be a school building. Over the years, the local school leadership team searched end-to-end in and around Antigua to find a new and more suitable space, but either the price was too high or there was simply not enough room.
Fast forward to this year. All of our prayers were answered, and Escuela Integrada found a new location that is bigger, less expensive, and built as a school! The new location is in the perfect spot at the base of Vista Hermosa in Jocotenango, where many of the families live.
The school entered a partnership with another local nonprofit, The God's Child Project, who were closing the doors of their school to focus on their other projects.
We are so thankful for their partnership and God's answer to our many prayers!
This January, we will be inviting all of our supporters to go on a virtual tour of the new school with us. In the meantime, check out a sneak preview of the new space on our Facebook page!
Thank you to everyone who has been praying for this great blessing alongside our local staff and families!
In Solidarity,
Hannah Nadeau Girón
Executive Director of GRACES
Bulk coffee orders available for Christmas shopping!
Looking for a way to support GRACES with your Christmas shopping? Buy coffee from the GRACES Coffee Project! We are thrilled to offer bulk orders of coffee shipped directly to you this year.
Each bag costs $15.99 and a minimum of 15 bags must be purchased to fulfill the bulk order minimum ($240). Shipping is included in the total cost, so there is no additional expense to have them arrive at your door in time for holiday celebrations!
The coffee for this project is from the Huehuetenango region of Guatemala, from a small family-run coffee farm in the village of Com. Years ago, many of the men in the village immigrated to the United States in hopes of finding work opportunities after the devastating effects of the civil war in Guatemala. Since then, the farm has been managed and run by Mayan indigenous women.
Petrona, the daughter of the land owner, has been in charge of the coffee farm since she was 14 years old. She has worked effortlessly to produce quality coffee and provide for her family.
By purchasing this coffee, you are providing an education for impoverished children and sustainability for local coffee farmers in Guatemala. 100% of proceeds from this project go to GRACES.
To place an order, please email info@wearegraces.org. In order to guarantee delivery by Christmas, orders must be placed by December 8.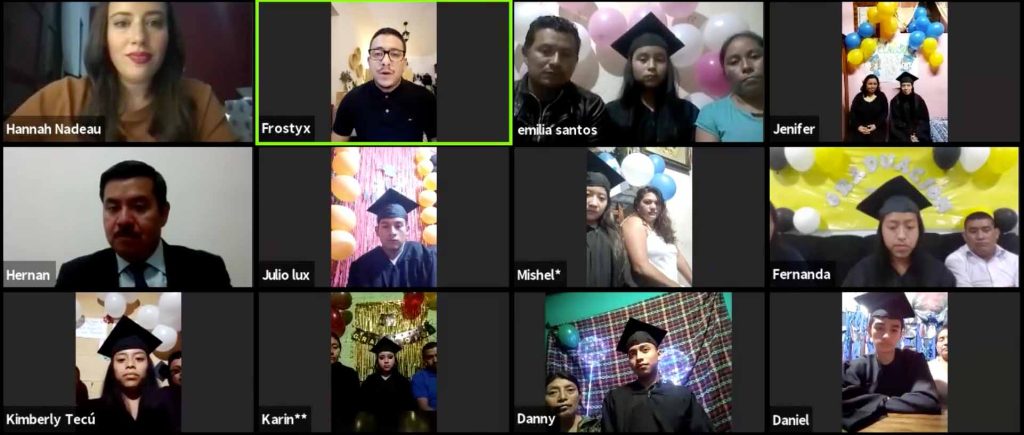 Did you miss our Supporters Gathering and Graduation Party? Fear not, we recorded it!
We had a great time connecting virtually for GRACES' annual Supporters Gathering this year! While we wish we were all able to be in Guatemala together, we were still glad to connect on Zoom.
Over three days, we heard from local leadership and partners on the ground in Guatemala, the GRACES Board and staff, and toasted to another successful year in a happy hour with new supporters.
The culminating event was being able to celebrate the graduation of 10 of our students who are off to pursue big dreams in their future.
Check out all three recordings below to catch up on what you missed!
Day 1: Local Partners Provide Updates
Day 2: Financials, Communications & Vision for 2022
GRACES Graduation Party!