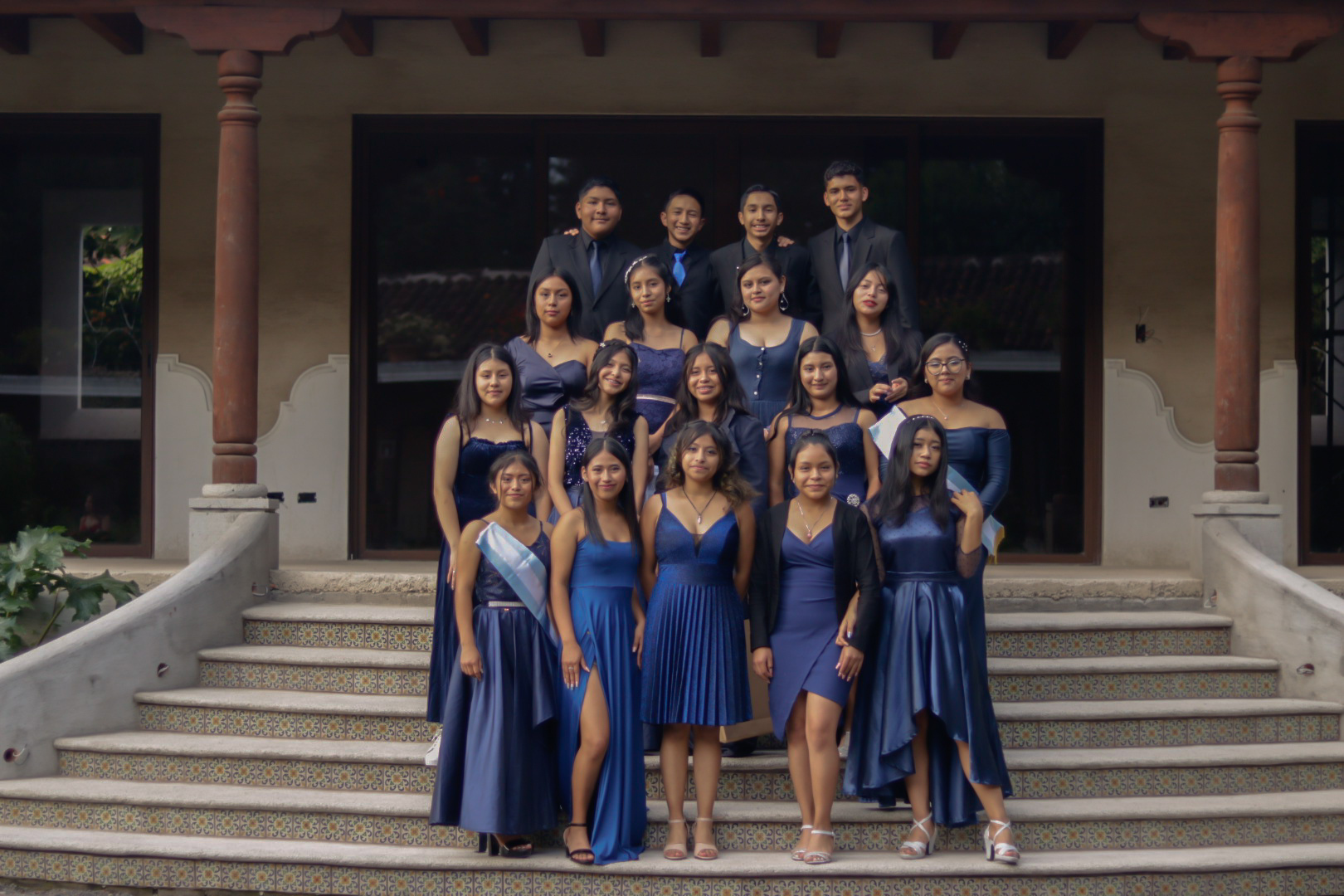 Entire class graduates from Escuela Integrada for first time since 2019
Entire class graduates from Escuela Integrada for first time since 2019
On Thursday, Nov. 9, every student from the 9th grade class at Escuela Integrada graduated. The class was one of the biggest in program history with 18 students, all of whom will receive a scholarship to continue their studies in a vocational or college-prep program next year.
The graduation rates for the previous three years were 93% in 2022, 67% in 2021 and 85% in 2020. Ninth grade in Guatemala marks the end of junior high, and for many, the end of formal education.
"This is a special class," said Bradler Santos, principal of Escuela Integrada. "They have a friendship and a unity unlike any of our other classes."
Escuela Integrada reached a new milestone this year with a pass rate of 95% for all students. Amongst other local schools, the highest pass rate is about 86%, with at least 14% of students not being able to continue to the next grade.
"It is a dream of Escuela Integrada that you [graduates] take another step, that you keep going," Santos said in his graduation message. "We are very proud of you for all you have overcome to continue your education."
The 9th grade students, who spent more than two years in virtual learning during the COVID-19 pandemic, completed all of their exams online this year due to political street blockades in October. The political demonstrations in and around Antigua concluded in time for graduation and for the annual Supporters Gathering meetings this past week.
The Supporters Gathering welcomed 20 supporters from across the U.S. to Antigua for a week of celebrations and planning meetings. They attended the kindergarten, sixth grade and ninth grade graduation ceremonies, held over two days this week.
During the Supporters Gathering, attendees visited families' homes, hosted a family night with crafts and pizza, attended a fundraiser, participated in English language classes at Academy of Future Leaders, and toured Ahava's after-school campus. GRACES staff and local program directors from Escuela Integrada, Academy of Future Leaders and Ahava provided statistics and anecdotes about the previous year as well as goals and dreams for the upcoming year.
"This is such an important time for our organization," said Hannah Nadeau Girón, executive director of GRACES. "We get to celebrate with the families who have sacrificed so much for their students to attend our school, and for us to engage in deep work with our supporters to plan the future of our organization."
On Tuesday, the local Board of Directors for Escuela Integrada hosted a fundraiser for the school with a traditional Guatemalan meal of pepían, along with raffle prizes and an art sale.
The fundraiser included a dance program by the students at Escuela Integrada and a testimony from Gabriela, 24, a graduate of the school who is now working for Soleil Hotels.
After graduating from Escuela Integrada, Gabriela continued her education and worked her way through promotion after promotion to obtain her current role in the corporate sales department with the hotel group.
"The goal of everything we do through GRACES is visible in Gabriela's life," said Girón. "When we provide the tools for success through local programs in Guatemala, entire families are able to break the cycle of poverty."
Pictured: Gabriela and her boyfriend at the Escuela Integrada fundraiser on Tuesday, Nov. 7, 2023. Photo credit: Catherine Escobar
Doña Maria Reyes completes 20 years of service as head cook at Escuela Integrada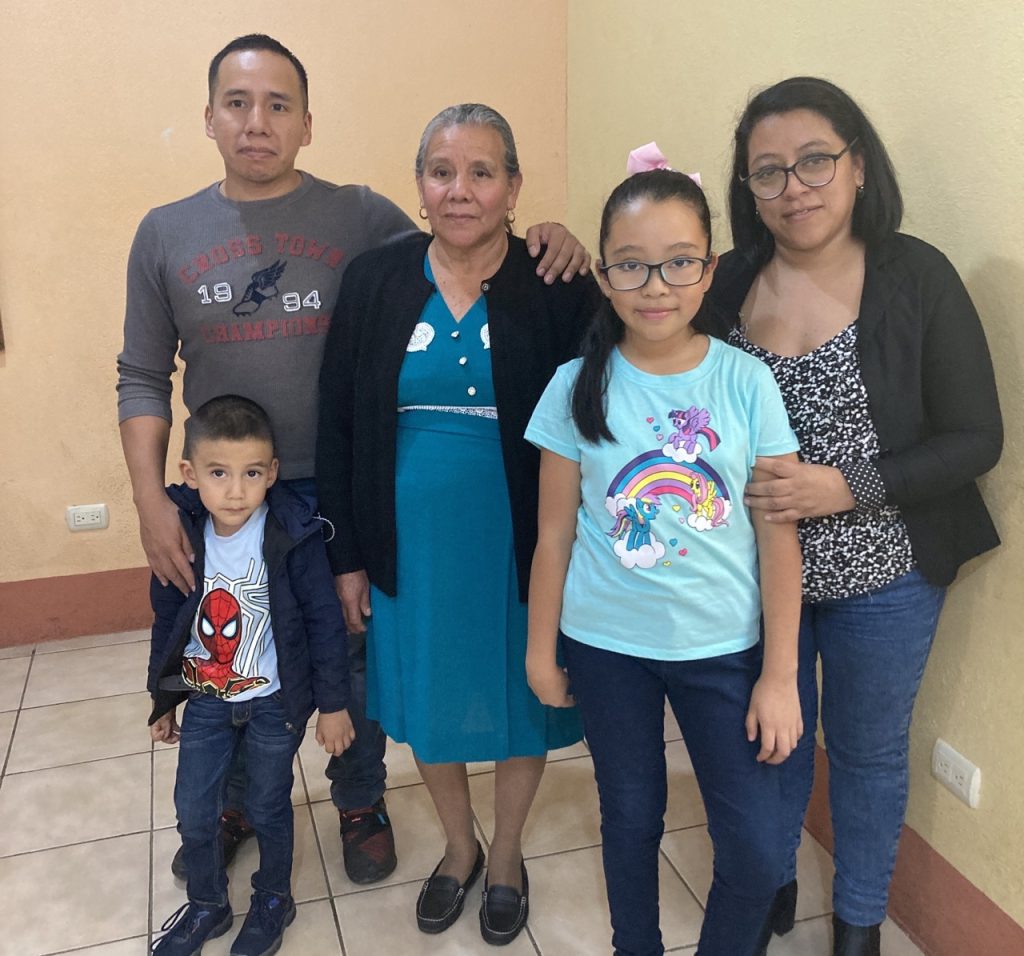 Doña Maria Reyes retired this month after working as Escuela Integrada's head cook for the last 20 years. She is the longest-serving employee at the school and began her tenure when the school opened in 2003.
Over the years, Doña Maria was often the first person to arrive at the school, unlocking the doors and beginning preparations for each day's meals. She made breakfast and lunch for all of the students at the school over her 20 years of employment, along with feeding teachers, staff, visitors and families.
"Doña Maria is a great person with a lot of passion and dedication for her work," said Hernan Garcia, director of Escuela Integrada, in Spanish. "She has been part of the educational process for many students [at Escuela Integrada]."
On Wednesday, Nov. 8, GRACES Board Member Fr. Josh Mayer celebrated Mass in her honor at the school. Recognizing her years of service, teachers, staff, family members and GRACES supporters offered Doña Maria small gifts and words of appreciation at a retirement party following Mass.
"She has always been a kind, big-hearted, loving person who always cooks for us," Garcia said.
As an organization, we would like to extend our sincere gratitude to Doña Maria for her service!
Coffee sales open for guaranteed Christmas delivery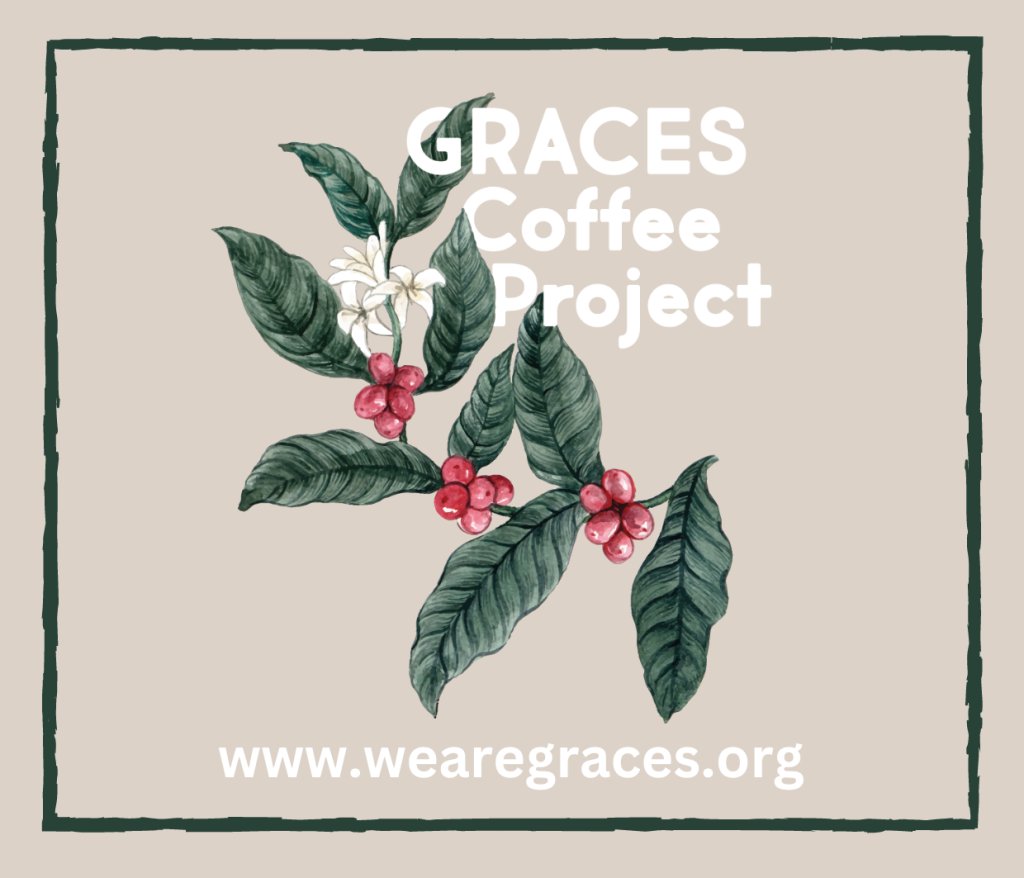 GRACES coffee is officially available for holiday purchases! The deadline to order coffee for guaranteed Christmas delivery is December 10 at 11:59 p.m. Central Time. Coffee orders are available in quantities of 15 or more bags, with a discount for 30 bags or more.
15 bags: $20/bag
30+ bags: $17/bag
The price includes shipping and coffee will arrive directly to your door. Bags of GRACES coffee make an excellent stocking stuffer!
To place an order, visit GRACES Coffee Project on the REACH website and make a donation in the amount of coffee bags you would like to purchase (ex: donation of $300 = 15 bags of coffee, donation of $510 = 30 bags of coffee, etc.). Please indicate on the donation form under the "Note" if you would like ground or whole bean coffee. You may order a mix of ground and whole bean by indicating how many bags of each you would like. If this is not indicated, we will ship whole bean coffee.
GRACES coffee is from the Huehuetenango region of Guatemala, from a small family-run coffee farm in the village of Com. Years ago, many of the men in the village immigrated to the United States in hopes of finding work opportunities after the devastating effects of the civil war in Guatemala. Since then, the farm has been managed and run by Mayan indigenous women.
Petrona, the daughter of the land owner, has been in charge of the coffee farm since she was 14 years old. She has worked tirelessly to produce quality coffee and provide for her family. By purchasing this coffee, you are providing an education for children who experience extreme poverty and sustainability for local coffee farmers in Guatemala.