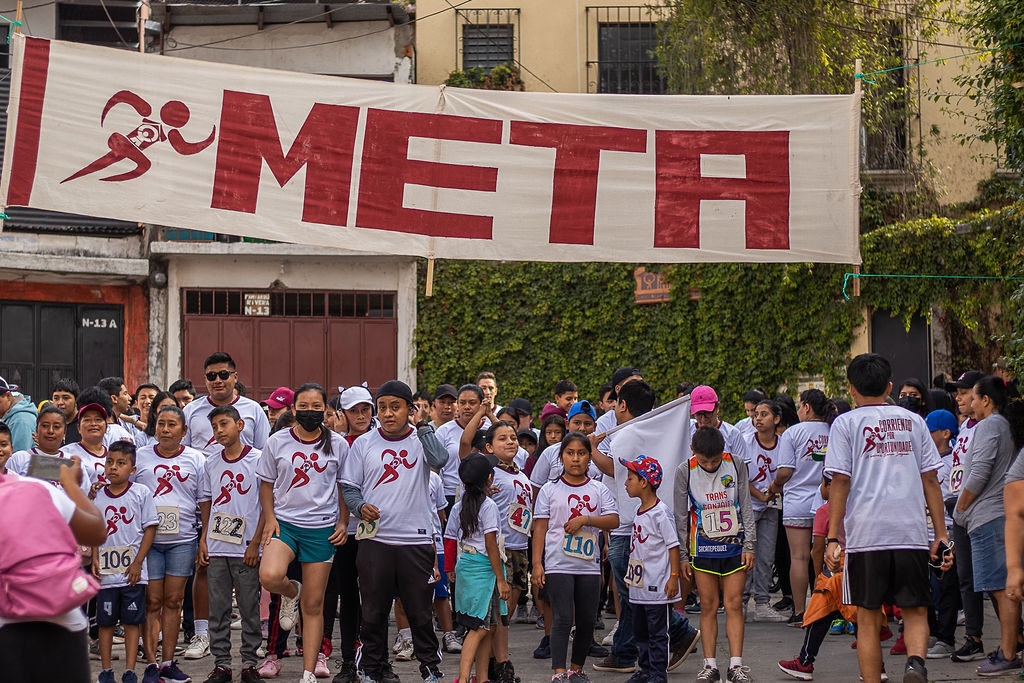 Racing for GRACES raises awareness, support for meal program
More than 175 people participated in the annual Racing for GRACES fun run on April 29! Runners and walkers gathered in Tulsa, Oklahoma; Salisbury, North Carolina; Jocotenango in Guatemala; and several other locations to raise awareness and financial support for the meal program at Escuela Integrada.
"After a very rainy week in Tulsa, it was a beautiful morning on race day," said Kendra Burkhalter, a GRACES board member. "We had a great turnout for the race this year! We met up at our location and the enthusiasm was contagious. Everyone was happy to see each other and Hannah!"
In Guatemala, the race was also a big success, involving students, teachers and families at Escuela Integrada, as well as community members.
"First and most importantly, people in Antigua, Jocotenango, and other villages had the opportunity to learn about the school," said Ligia Solares, who serves as the president of the local Escuela Integrada Board in Guatemala. "The families participated in a beautiful activity with the kids and helped the school raise money for the meal program."
With the proceeds from the race and other fundraising and benefaction year-to-date, GRACES meal program is 47 percent funded for the 2023 school year, which reaches the halfway point on June 2.
Escuela Integrada welcomes a new 1st grade teacher!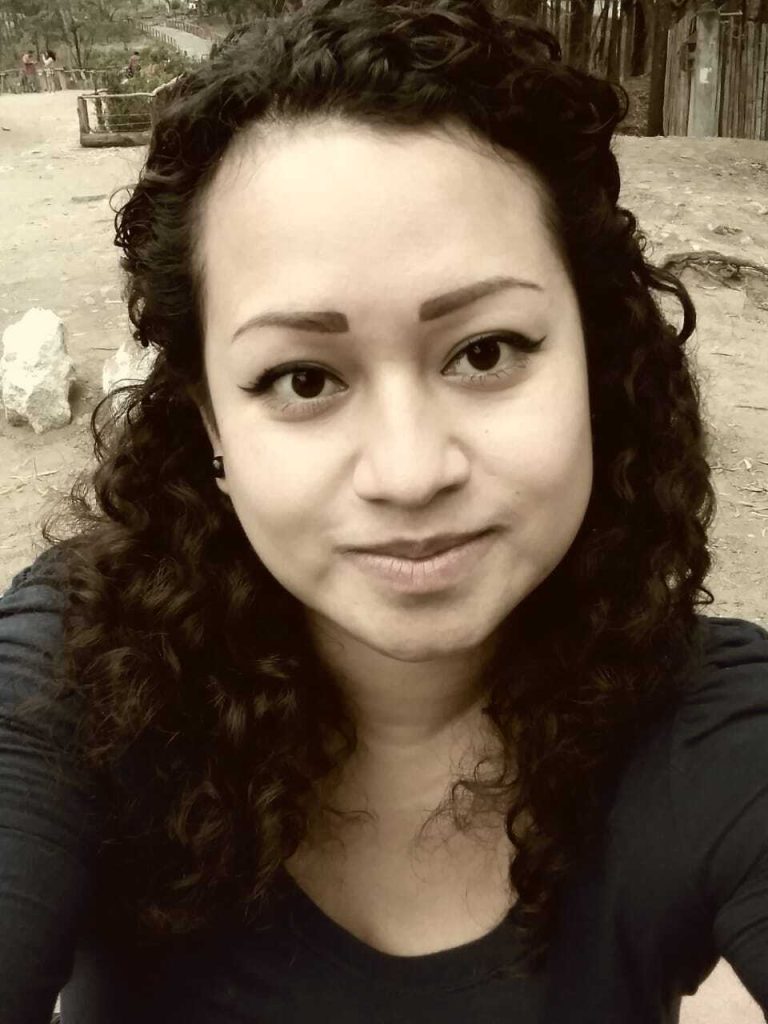 Escuela Integrada is thrilled to welcome Lezlie Toledo as the new 1st grade teacher. Lezlie will finish out this school year, which ends in October, and continue as the 1st grade teacher for the 2024 school year.
"I've known about Escuela Integrada for many years and wanted to work here since I graduated," Lezlie said. "I think it's wonderful that the school helps children from low-income households." Lezlie has 10 years of teaching experience and she completed university studies in legal and social sciences. She has a teaching credential for public and private schools.
"I am very excited to give my best to the school," she said. "I want the children to learn, and I am doing my best to reciprocate all the love and help the school has given me. It's a great blessing to be at Escuela Integrada."
Global outreach visits prove fruitful for continued mission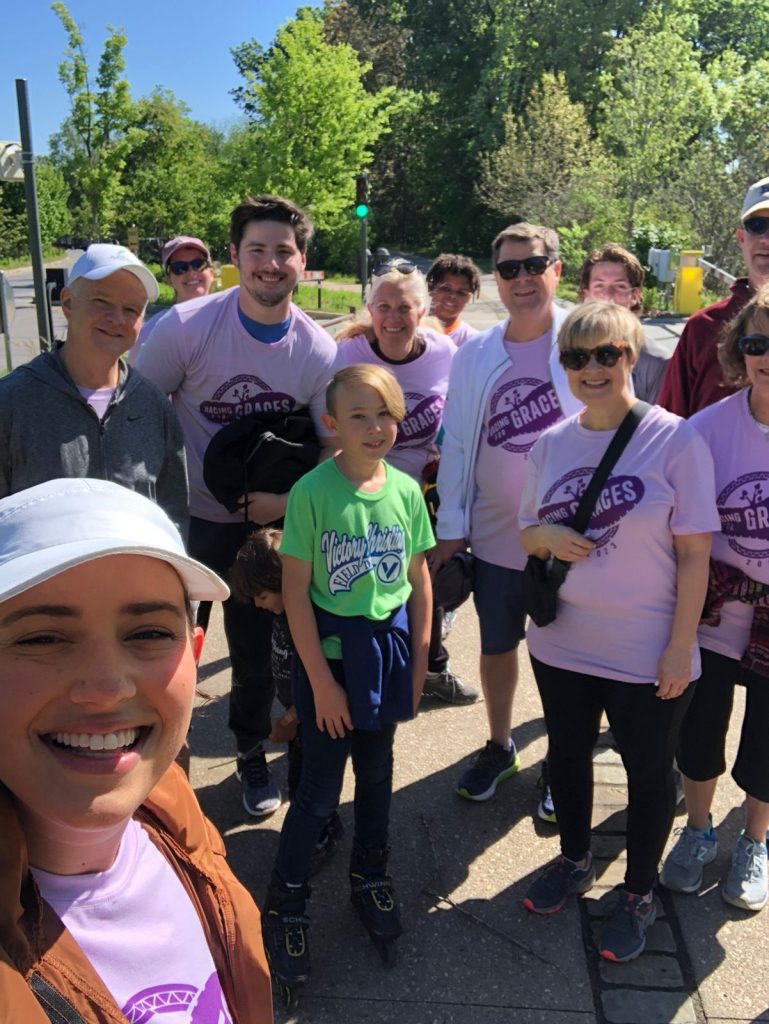 GRACES Executive Director Hannah Nadeau Girón visited two church partners in April and May for global outreach and engagement. Over seven days, she participated in the local Racing for GRACES event in Tulsa, Oklahoma, and spoke to the children and youth at Sunday school at First Methodist Church (FMC).
"It was a great opportunity to connect with supporters," Girón said. "Getting together and having conversations about the work we do in person allows us to talk about the needs and successes of GRACES in a more intimate way."
Hannah also participated in a panel with other missionaries at FMC where she was able to talk about GRACES' work in Guatemala. Two teams from FMC will be coming to Guatemala this summer on Vision Trips.
"We love having groups come to Guatemala, and it's important to visit them in their home communities as well," Girón said.
In Rogers, Arkansas, Hannah visited with the Missions Council at Central United Methodist Church and spoke at their women's gala. CUMC is a new church partner for GRACES. They visited Guatemala for their first Vision Trip in March.