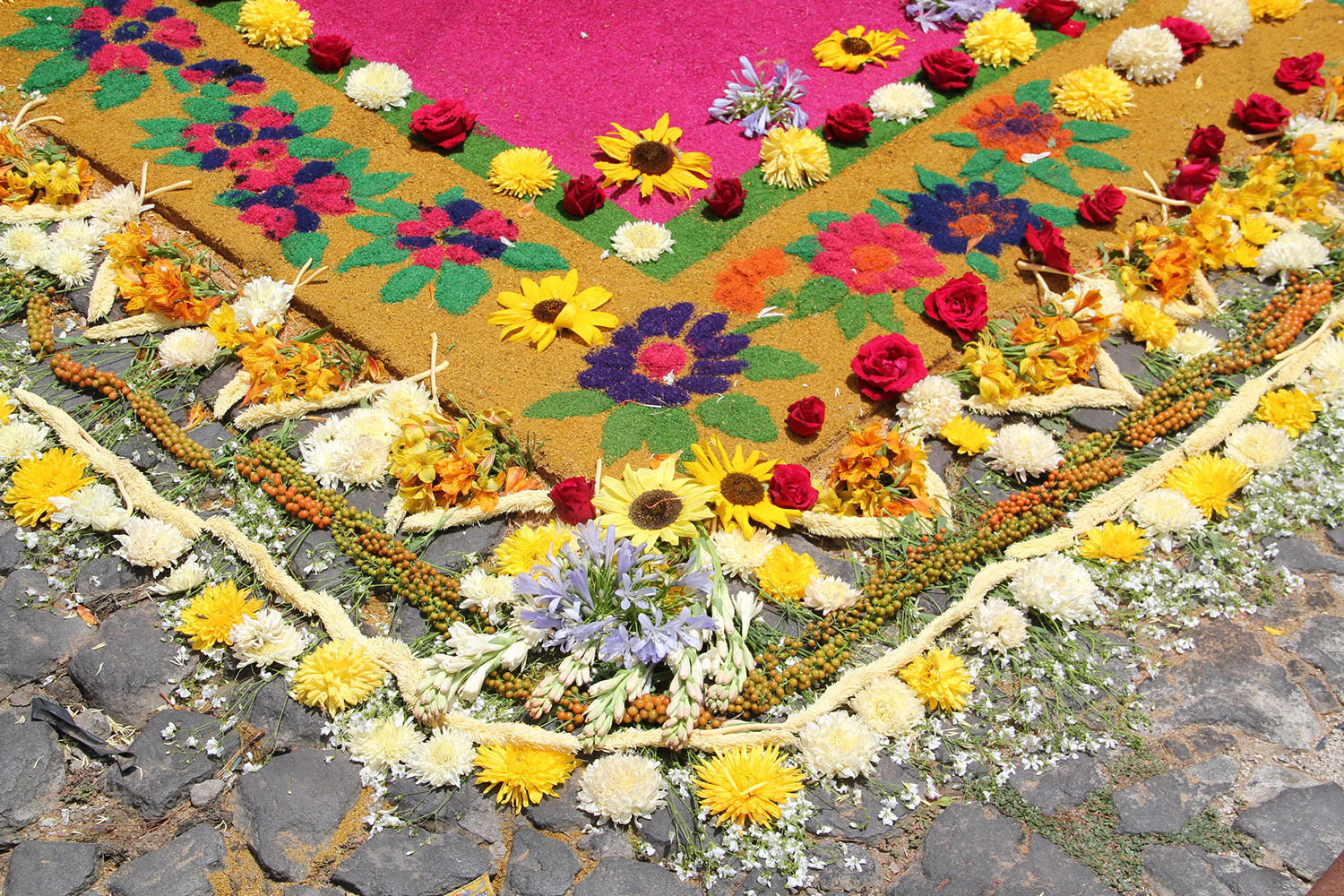 Holy Week traditions in Guatemala
This week is Holy Week. For many people in the U.S. it is simply a regular work week leading up to Easter Sunday. In Guatemala, the students are out of school and the whole country stops work for the second half of the week to be able to participate in the Holy Week Triduum.
Instead of Easter bunnies and colorful eggs, Guatemala celebrates Holy Week with large processions carrying statues that depict the crucifixion of Jesus in the Stations of the Cross. The streets are lined with "alfombras," beautiful created masterpieces of colorful sawdust, flowers, fruits and vegetables.
The impact of the Guatemalan focus on Christ's death and resurrection is truly powerful.
As an organization, we embrace the sacredness of this week and hope you will join us from wherever you are to celebrate the passion, death and resurrection of Christ. May God bless you this week.
In His Service,
Hannah Nadeau Girón
Executive Director of GRACES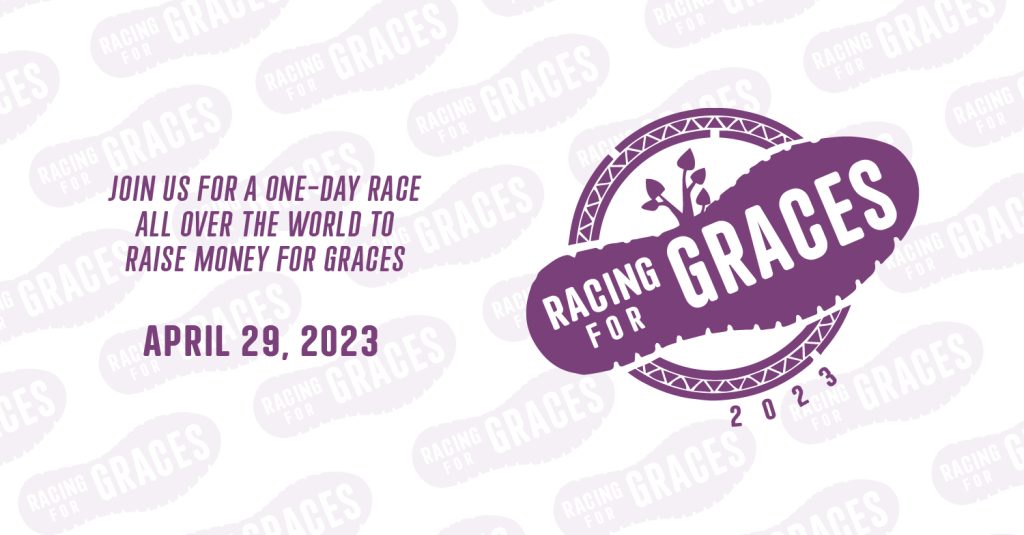 Register for Racing for GRACES by this Friday to get your t-shirt in time!
When you sign up for Racing for GRACES, you not only provide financial support for the food program at Escuela Integrada, but you also get a really cool t-shirt! The shirt is part of your registration cost and will be mailed directly to you in time for race day IF you sign up by this Friday, April 7.
If you miss the t-shirt deadline, fear not! You will still receive a t-shirt after the race concludes.
Racing for GRACES is an annual event for fans of GRACES all over the world. Grab your friends, your family, your dog, your cat (…? okay that might be a stretch, but we'd love to see the picture if you make that happen!), and walk or run with us. The distance and location are up to you, with all proceeds going directly to support breakfast and lunch at Escuela Integrada.
Every day, each child at Escuela Integrada receives a nutritious breakfast and lunch during the school day. We know that when bellies are full, minds learn much better and kids have a higher chance of thriving—not just surviving—in school.
Will you run or walk with us this year? Click on the button below to sign up today.
"Thank you for loving my son"
GRACES Sponsorship Program is a unique partnership between the sponsor, the student and the student's family. Recently, on a Vision Trip during an encounter between a longtime sponsor and student, the student's father said, "Thank you for loving my son." This speaks to the longevity—and importance—of the relationship between our sponsors and students.
What does it mean to be a sponsor? As a sponsor of a student at Escuela Integrada, you are invited to be a padrino, which means a Godparent. Above all, we invite you to remember the student and his/her family in prayer. This could mean praying for their academics, their health, their particular family situation, or anything else that comes to mind.
Secondly, as a sponsor, you have opportunities to connect with your student(s) and the school throughout the year. GRACES hosts quarterly update meetings for all sponsors to learn about the school year, to hear about any highs and lows for the students, and sometimes to meet a special guest! Sponsors also receive cards and letters from their students and have the opportunity to video chat live with their student (and an interpreter if needed).
This month, we will offer three opportunities to hear from GRACES' Sponsorship Coordinator, Lucas Hertzberg:
The same content is shared during each meeting, so you only need to attend one to hear all the latest updates and to ask your questions live during the meeting.
Thank you to each of our sponsors for loving the students at Escuela Integrada!