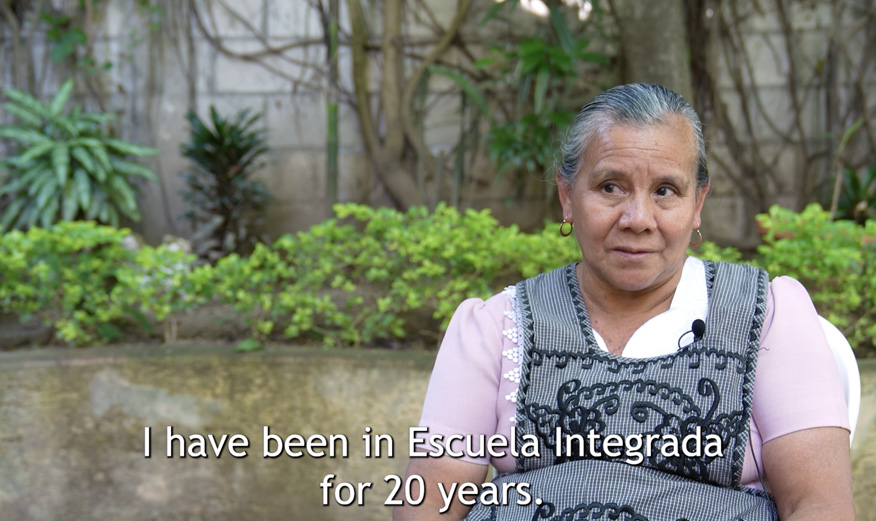 "We hope in God it will continue this way"
"We hope in God it will continue this way"
Maria Teodora Reyes Vasquez started working at Escuela Integrada the day it opened. She's been serving the school for 20 years. She, like many of the teachers and staff, have been at the school since the beginning.
Maria, Hernan, Sandra, Bradler, Glendy, Rafael, Mario, Francisco, Lidia, Lilly, Sonia—these teachers and staff have been the backbone of the school for the last 20 years, sometimes even working without pay to provide education for the kids at Escuela Integrada.
They've faced many challenges during the school's 20-year history, but the message they share is one of hope and gratitude—and prayers for another 20 years of providing education, nutrition and support for the children.
Listen as they share their memories from the first day the school opened to now. The lives changed. The families impacted. The prayers answered.
Then, prayerfully consider a donation to continue transformational change at Escuela Integrada.
In 2023, GRACES will be celebrating 20 years of education at Escuela Integrada, and we are on our way toward our year-end goal in celebration of Escuela Integrada's birthday. We've raised just over $5,000 toward our $40,000 goal. If we reach $40,000, another $40,000 will be unlocked, bringing our total to $80,000 for the school.
This financial support will go directly toward helping the students and teachers continue learning. We know from a successful first 20 years that education leads to systemic change and can truly break the cycle of poverty that entrap so many of the Guatemalan people.
Will you consider a year-end, tax-deductible donation before December 31 to help us reach our goal of $40,000? Your donation will automatically be doubled to have twice the impact on Escuela Integrada.