Belsy Hernandez Selected for Government Teaching Position
Belsy Hernandez, Escuela Integrada's junior high English teacher, was selected for a teaching fellowship with the Ministry of Education in Guatemala. These sought-after positions provide a comprehensive benefits package while teaching and a retirement fund after 10 years of service. Belsy Garcia and Maritza Oseida were also selected and were featured in our last newsletter.
She shared these thoughts with us:
Escuela Integrada is my second home. The students, my foreign friends, and the staff all occupy a place in my heart. I am leaving with a sad heart, but also satisfied that I could share my knowledge with love. I will never ever forget my little school! Thank you for everything.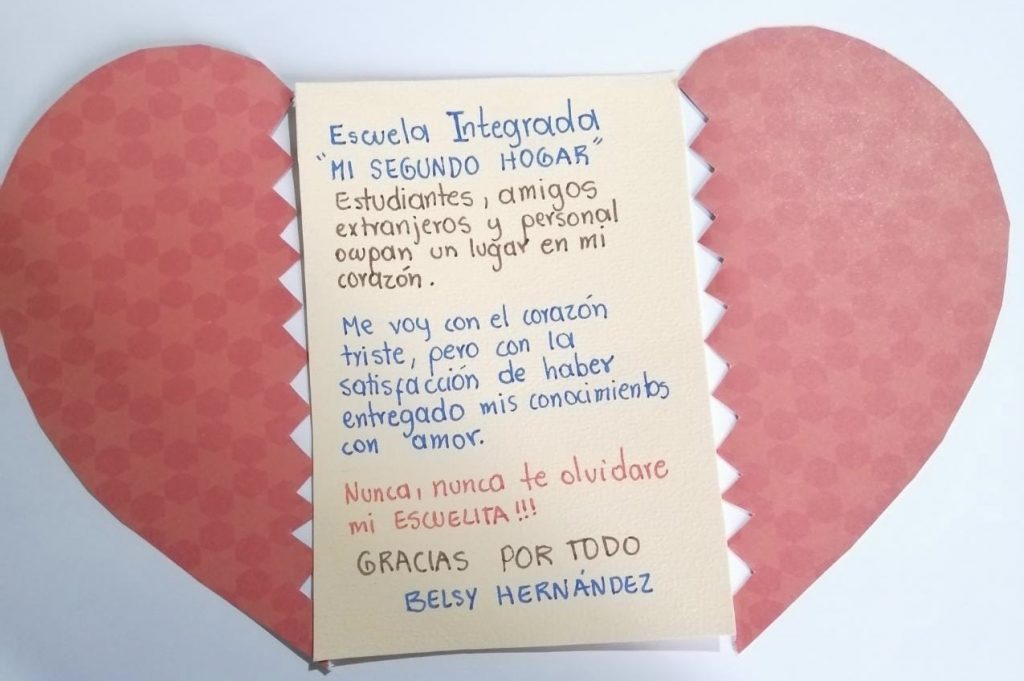 Hernan Garcia, administrative director of Escuela Integrada, offered his congratulations to Belsy:
Belsy has committed many years of work, dedication, and effort to Escuela Integrada. She has been one of the teachers who has been able to work with Junior High students with great charisma, love of her work, energy, and dedication in her work. I'm sure she will do very well wherever she goes. I wish her the best and many blessings in her new job!
We invite everyone to join us in congratulating Belsy H., along with Belsy G. and Martiza! Share a message with them by posting a comment, video, photo, GIF, or drawing to our Padlet! Padlet is like a virtual bulletin board. You can type a note or upload a picture as well. Need help? Watch this quick tutorial video.