A note from the Executive Director
In Guatemala there is a common phrase, "primero Dios," which translated means, "God willing." People in Guatemala say these two words after any type of making plans. For example, in response to a simple "see you tomorrow," you will often hear, "primero Dios."
At first, I thought it was just part of the dialect, a cultural custom. But, the longer I live in Guatemala, the more I realize that when people here say, "God willing," they truly mean it. They put everything into the hands of God. They depend on Him before and through all else.
As a nonprofit organization we have learned how to embrace, "primero Dios." We rely on God to continue inspiring others to give, so that we can do the work we do in Guatemala. Our programs—delivering food bags, teaching school for underserved children, providing counseling sessions and psychological support, engaging in continuing education, visiting homes, providing medical care—all happen because of your financial support and faithful giving.
We all depend on God together and we all take action together—that is how God works to accomplish His mission through our organization! YOU play a very important role in this mission.
Thank you for joining us in the work of providing a holistic education in Guatemala for the children who need it most. With God, primero Dios, we will continue into the new year.
Affectionately,
Hannah Nadeau Girón
Executive Director of GRACES
GRACES served more than 166 students through
Escuela Integrada and Ahava
students graduated from junior high in 2022
distributed while the students learned from home
of distance learning provided due to the COVID-19 pandemic
6 workshops
conducted for the staff
100 workshops
provided for students by SERnina
48 Bible classes
provided for the students in 2022
900 hours
held of after school tutoring at Ahava
15 home visits
to see students and families
205 individual counseling
sessions provided
176 group counseling
sessions provided
2 Vision Trips held
in Guatemala
48 school visits
by supporters in Guatemala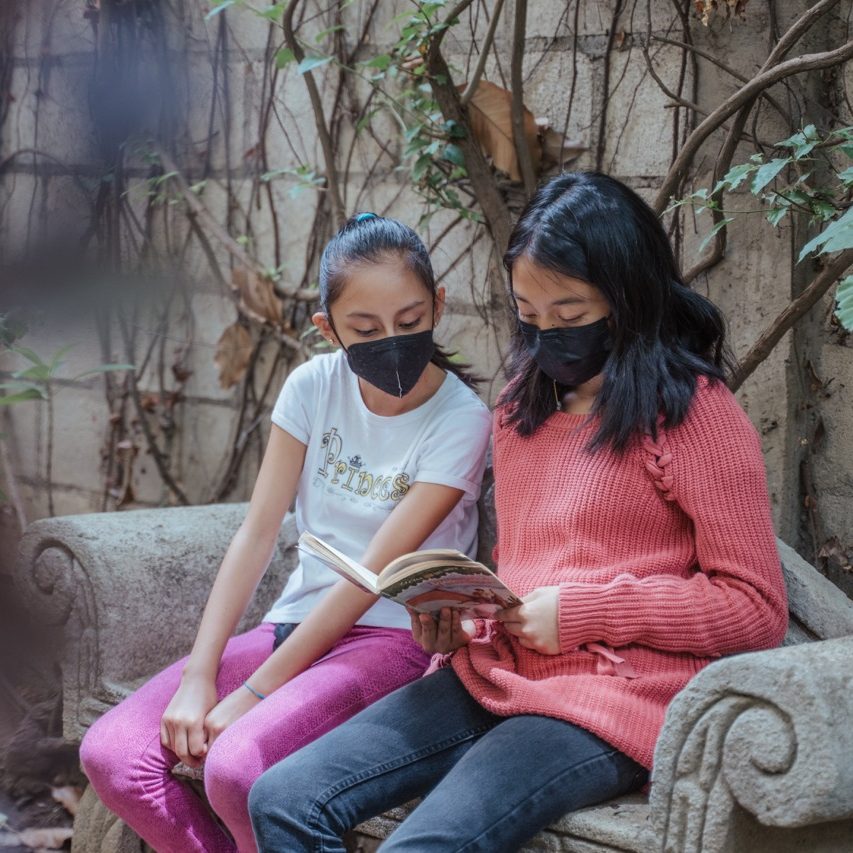 GRACES administration costs
of Escuela Integrada costs covered by GRACES
of Ahava costs covered by GRACES
$86,686.31
raised from GRACES campaigns
Mid-Year Schoolhouse Campaign
$35,084.55
raised through supporter-led campaigns
$27,497
raised from grants
$21,497.58
raised from Vision Trips
$161,172
in support for student sponsorships
$63,000
in support for classroom sponsorships
132 full student sponsorships
and 18 partial sponsorships
12 new sponsors
signed up in 2022
12 sponsors and child video chats
23 scholarships provided
for high school students through sponsorships