Father Ryan was Handpicked! Watch this video to see how it went down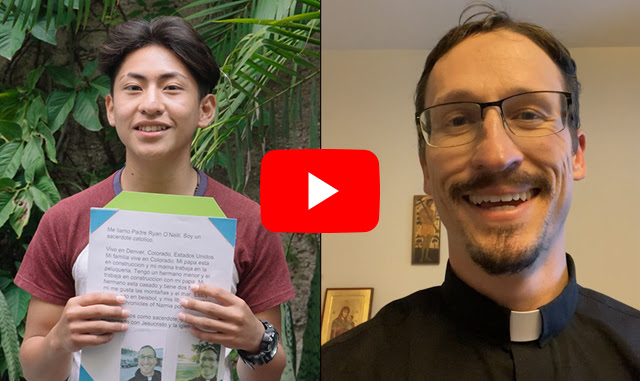 Handpicked: selected carefully with a particular purpose in mind
Father Ryan O'Neil, a priest in the Archdiocese of Denver, was Handpicked by Kevin, an 8th grade student at Escuela Integrada! Father Ryan visited Guatemala for the first time in the summer of 2021. Though he did not have a chance to meet the students because of the pandemic, he still felt called to apply to be Handpicked by a student.
Watch the video to hear their messages to each other!
Father Ryan submitted a couple sentences about himself, along with some fun photos, and, shortly after, he was Handpicked. Kevin said he picked Father Ryan because they share a love for hiking and going to the beach.
After he was selected, Father Ryan shared a video message to let Kevin know how much it meant to him to be Handpicked. He said it felt like Christmas or his birthday!
You have the opportunity to be Handpicked too!
We currently have 51 students who need sponsors. Sign up today to be selected by a student. Once you've been handpicked, we will reach out to you to connect you with your student.
GRACES' Sponsorship Program connects each child with a supportive "Padrino" or "Madrina" (Spanish for Godparent) who prays for them and financially supports their holistic education at Escuela Integrada. A sponsorship costs $90 per month.